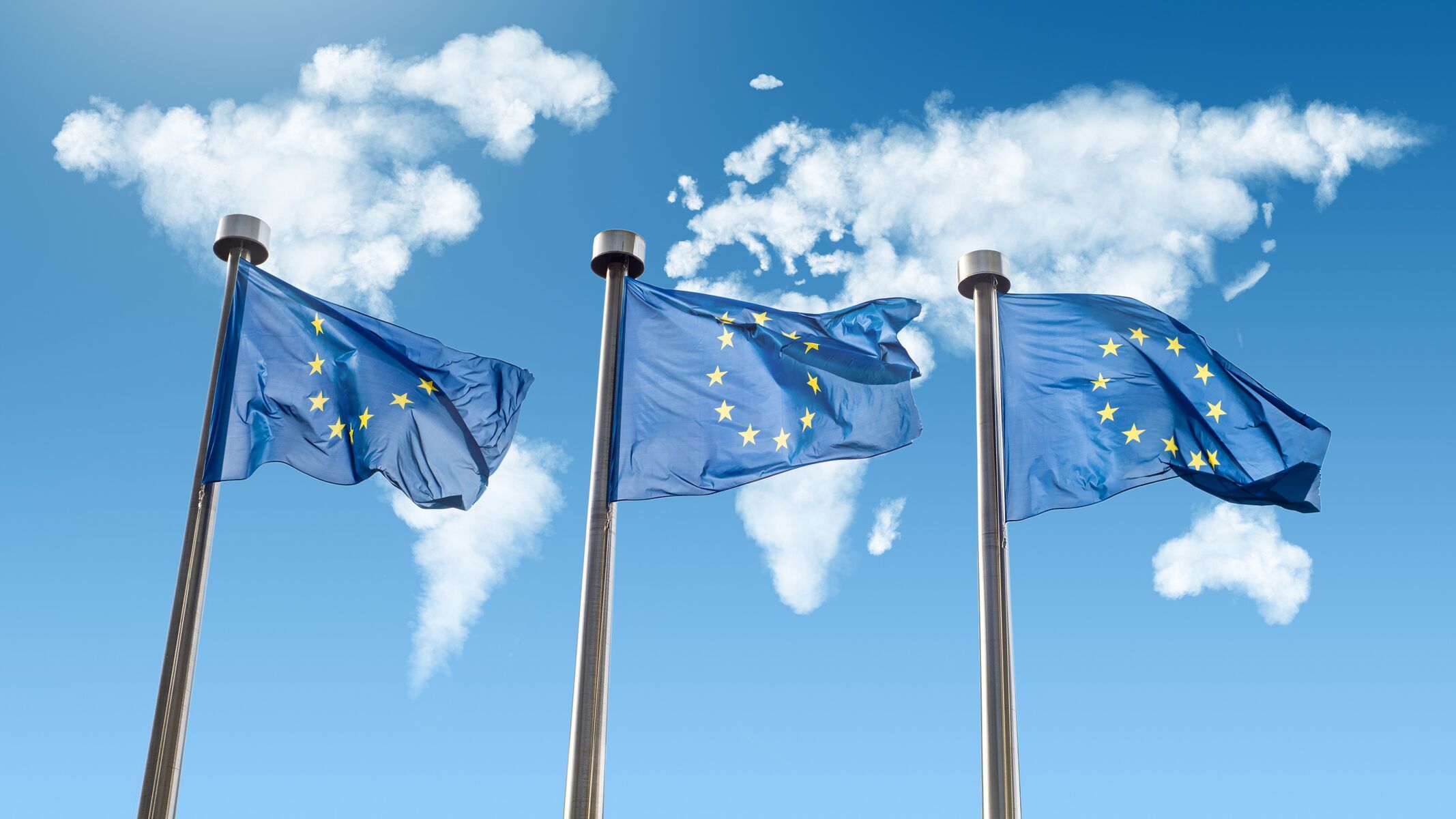 European plastics and rubber machinery industry fall shy of global production growth
21 June 2022
• Significant increase in global production in 2021 • Europe's share of world production showing slight shrinkage
Significant increase in global production in 2021
Europe's share of world production showing slight shrinkage
China is world export leader for the first time
OPC UA as world machine language – showcase at K 2022
20 June 2022 – Based on estimates, the global production of plastics and rubber machinery grew by 13 percent in 2021 and reached a new record level of 38.6 billion euros. China in particular stood out as a driver here, increasing its production by an above-average 15 percent. European plastics and rubber machinery manufacturers achieved a slightly below-average increase of 11 percent, and now account for 40 percent of global production. Although this means they continue to hold the lion's share of global production, the figures also make it clear that the global plastics and rubber machinery sector has undergone a couple of shifts in recent years. In the past, the European share still accounted for almost 45 per cent.
The fact that China exported the most plastics and rubber machinery for the first time last year also fits this picture. The People's Republic increased its exports by an impressive 28.2 percent to 5.7 billion euros, thus relegating Germany to second place, and resulting in it having to relinquish its title of world export leader, with 5.2 billion euros (plus 9.4 percent).
"In the medium term, companies in Europe will have to prepare themselves for a significantly higher price level, as raw materials and energy in particular, have become much more expensive. At the same time, the situation in the supplier market is causing problems, plus, due to the increased uncertainty resulting from the war in Ukraine, processors are holding back on investments and therefore on new orders for machine manufacturers" stated Luciano Anceschi, President of the European umbrella organization of the most important national plastics and rubber machine manufacturers (EUROMAP), summing up the difficult situation.
"We have benefited from Covid, but now we have to brace ourselves for the fact that a saturation effect has occurred in large parts of our customer industries, and further growth will be difficult to achieve this year under the current conditions," Anceschi continues.
The European plastics and rubber machinery manufacturers are looking forward to the K trade fair in October, in order to be able to present the performance of their machines and their technical innovations to their customers, with a view to circular economy and digitalisation.

OPC UA as a world machine language – showcase at K 2022
At K 2022, EUROMAP will demonstrate the OPC UA technology and the specifications for digital interfaces already available for plastics and rubber machinery in action. Live data from connected machines can be accessed via an online dashboard by any trade fair visitor using a smartphone. Machine manufacturers worldwide can participate. This is aimed at making the great potential of platform-independent and manufacturer-independent machine-to-machine communication both visible and tangible.
Interoperability in production, i.e. the networking of all components within the production line, is considered a prerequisite for Industry 4.0. This gives machine operators the necessary access to production data, which allows them to monitor and control the processes for greater efficiency, traceability, condition monitoring through to machine learning, and artificial intelligence – and that in turn renders decisive competitive advantages for them.
The prerequisite for convenient "plug-and-play" networking is globally recognised, uniform standards for data exchange. The OPC UA standard as a global machine language is the perfect basis for the development of technical specifications for individual machines and components. After being initiated by VDMA and EUROMAP, the development of specifications is now taking place at a global level, together with the OPC Foundation and international partner associations.

Press Contact:
Florian Mikulasch
EUROMAP
c/o VDMA Plastics and Rubber Machinery
Lyoner Straße 18, 60528 Frankfurt, Germany
Phone: +49 69 6603-1836
E-Mail: florian.mikulasch@vdma.org